Skip to Content
Browse by Manufacturer Below
With over 3,000 pumps in stock at our facility in Hanover, MA we have a wide array of new and surplus vacuum equipment to meet our customers' needs. We stock both dry pumps (diaphragm and scroll) and oil-based or wet pumps (PFPE and hydrocarbon-based). Surplus freeze dryers, blowers, and turbo pumps are also available.
Our large inventory also includes obsolete parts allowing us to repair all your legacy equipment.
All surplus rebuilt equipment operates to the manufacturer's specifications and is backed by our 90-day warranty.
Prices are subject to change.
Model
L/M
CFM
HP
Price

Model

2004A

L/M

90

CFM

3.2

HP

1/2

Price

$1,195

Model

2005

L/M

107

CFM

3.8

HP

1/2

Price

$1,385

Model

2008A

L/M

190

CFM

7

HP

1/2

Price

$1,595

Model

2008AC

L/M

190

CFM

7

HP

1/2

Price

$1,885

Model

2010

L/M

191

CFM

6.8

HP

1/2

Price

$1,685

Model

2012A

L/M

310

CFM

11

HP

3/4

Price

$1,895

Model

2012AC

L/M

310

CFM

11

HP

3/4

Price

$1,995

Model

2015 SD

L/M

298

CFM

10.6

HP

3/4

Price

$1,795

Model

2020A

L/M

45

CFM

16

HP

3/4

Price

$1,935

Model

2021i, SD

L/M

411

CFM

14.6

HP

3/4

Price

$1,975

Model

2033

L/M

765

CFM

27

HP

1 1/2

Price

$2,865

Model

2033C

L/M

765

CFM

27

HP

1 1/2

Price

$3,785

Model

2033CP

L/M

765

CFM

27

HP

1 1/2

Price

$3,785

Model

2063

L/M

1420

CFM

50

HP

2

Price

$4,250

Model

2063C

L/M

1420

CFM

50

HP

2

Price

$4,565

Model

2100A

L/M

2547

CFM

50

HP

4 4/5

Price

$6,485
Model
L/M
CFM
HP
Price

Model

RV3

L/M

75

CFM

2.7

HP

1/2

Price

$1,995

Model

RV5

L/M

117

CFM

4.1

HP

1/2

Price

$2,295

Model

RV8

L/M

195

CFM

6.9

HP

3/4

Price

$2,395

Model

RV12

L/M

283

CFM

10

HP

3/4

Price

$2,595

Model

E2M2

L/M

57

CFM

2

HP

1/3

Price

$1,345

Model

E2M5

L/M

113

CFM

4

HP

1/2

Price

$1,595

Model

E2M8

L/M

190

CFM

6.7

HP

1/2

Price

$1,795

Model

E2M12

L/M

289

CFM

10.2

HP

3/4

Price

$1,995

Model

E2M18

L/M

CFM

14.7

HP

3/4

Price

$2,650

Model

E2M28

L/M

CFM

21

HP

1 1/2

Price

$2,850

Model

E2M30

L/M

650

CFM

21

HP

1 1/2

Price

$2,850

Model

E2M40

L/M

845

CFM

30

HP

2

Price

$3,785

Model

E2M80

L/M

1613

CFM

57

HP

3

Price

$4,465

Model

E2M175

L/M

CFM

214

HP

8.5

Price

$11,175

Model

E2M275

L/M

CFM

25011

HP

Price

Model

E1M18

L/M

CFM

14.7

HP

3/4

Price

$2,250

Model

E1M40

L/M

CFM

HP

Price

Model

E1M80

L/M

CFM

HP

Price

Model

E1M175

L/M

CFM

HP

Price

$11,175

Model

E1M275

L/M

5985

CFM

210

HP

11

Price

$12,995
Model
L/M
L/M
HP
Price

Model

D2A

L/M

62

L/M

2.2

HP

1/3

Price

$1,295

Model

D4A

L/M

127

L/M

4.5

HP

1/3

Price

$1,450

Model

D4B

L/M

96

L/M

3.4

HP

1/2

Price

$1,685

Model

D8A

L/M

198

L/M

7

HP

1

Price

$1,695

Model

D16A

L/M

400

L/M

14.1

HP

1

Price

$1,935

Model

D30A

L/M

760

L/M

26.8

HP

1 1/2

Price

$2,950

Model

D60A

L/M

1039

L/M

36.7

HP

2

Price

$3,785

Model

D90A

L/M

1556

L/M

55

HP

3

Price

$3,985

Model

D8B

L/M

194

L/M

6.9

HP

1/2

Price

$1,995

Model

D16B

L/M

379

L/M

13.4

HP

1

Price

$2,495

Model

D25B

L/M

591

L/M

20.9

HP

1 1/2

Price

$2,995

Model

D25BCS

L/M

591

L/M

20.9

HP

1 1/2

Price

$3,950

Model

D40B

L/M

920

L/M

32.5

HP

3

Price

$3,785

Model

D40BCS

L/M

920

L/M

32.5

HP

3

Price

$4,975

Model

D65B

L/M

1500

L/M

53

HP

3

Price

$5,495

Model

D65BCS

L/M

1500

L/M

53

HP

3

Price

$5,995

Model

DK45

L/M

849

L/M

30

HP

3

Price

$2,995

Model

DK50

L/M

906

L/M

32

HP

3

Price

$5,995

Model

DK100

L/M

1924

L/M

68

HP

5

Price

$10,995

Model

DK200

L/M

3735

L/M

132

HP

7 1/2

Price

$12,995

Model

E75

L/M

1415

L/M

50

HP

3

Price

$3,650

Model

E150

L/M

2830

L/M

100

HP

5

Price

$10,995

Model

E250

L/M

4830

L/M

171

HP

7 1/2

Price

$12,995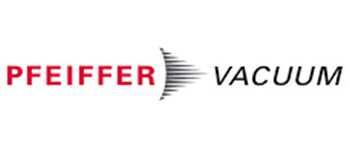 Model
L/M
CFM
HP
Price

Model

DUO 1.5

L/M

CFM

1.5

HP

Price

$1,450

Model

DUO 2.5

L/M

CFM

2.5

HP

.18 KW

Price

$1,550

Model

DUO 5M

L/M

CFM

3.5

HP

.37 KW

Price

$1,850

Model

DUO 10M

L/M

CFM

7.0

HP

Price

$2,295

Model

DUO 20M

L/M

CFM

14.25

HP

Price

$3,995

Model

DUO 35

L/M

CFM

21.0

HP

1.25 KW

Price

$3,750

Model

DUO 65

L/M

CFM

41.0

HP

1.7 KW

Price

$4,995
Model
L/M
CFM
HP
Price

Model

D25

L/M

25.5

CFM

0.9

HP

1/3

Price

$1,395

Model

D75

L/M

73.6

CFM

2.6

HP

1/3

Price

$1,495

Model

D150

L/M

150

CFM

5.3

HP

1/2

Price

$1,695

Model

P100

L/M

CFM

3.8

HP

Price

$1,450

Model

P200

L/M

CFM

6.8

HP

Price

$1,550

Model

P300

L/M

CFM

10.6

HP

Price

$1,750

Model

DD20

L/M

CFM

0.7

HP

1/8

Price

$995

Model

DD90

L/M

CFM

3.2

HP

1/3

Price

$1,195

Model

DD195

L/M

CFM

7.0

HP

1/3

Price

$1,595

Model

DD310

L/M

CFM

11.0

HP

1/2

Price

$1,895
Model
L/M
CFM
HP
Price

Model

146H-10

L/M

849

CFM

30

HP

1 1/2

Price

$2,800

Model

146H-11

L/M

849

CFM

30

HP

1 1/2

Price

$2,800

Model

146H-13

L/M

849

CFM

30

HP

1 1/2

Price

$2,800

Model

146H-10

L/M

1415

CFM

50

HP

2

Price

$3,200

Model

149H-11

L/M

2264

CFM

80

HP

3

Price

$4,200

Model

212H-10

L/M

4245

CFM

150

HP

5

Price

$5,500

Model

412H-10

L/M

8490

CFM

300

HP

10

Price

$8,200

Model

412H-11

L/M

8490

CFM

300

HP

10

Price

$9,000

Model

V-0172=-2

L/M

1038

CFM

36.7

HP

2

Price

$2,900

Model

V-023-2

L/M

1556

CFM

55

HP

3

Price

$3,100
Model
L/M
CFM
HP
Price

Model

KC3112

L/M

CFM

3

HP

1/3

Price

$2,250

Model

KC5

L/M

CFM

5

HP

1/3

Price

$2,550

Model

KC8

L/M

CFM

8

HP

1/2

Price

$2,950

Model

KC15

L/M

CFM

15

HP

1.0

Price

$3,850

Model

KD30

L/M

CFM

33

HP

Price

$4,995

Model

KDH-130

L/M

CFM

134

HP

5

Price

$10,500

Model

KTC-112

L/M

3170

CFM

112

HP

7 1/2

Price

$7,000

Model

KDH-150

L/M

4245

CFM

150

HP

7 1/2

Price

$13,700

Model

KT-150

L/M

4245

CFM

150

HP

7 1/2

Price

$9,500
Model
L/M
CFM
HP
Price

Model

SD 91

L/M

107

CFM

3.8

HP

1/3

Price

$1,399

Model

SD 201

L/M

191

CFM

6.8

HP

1/3

Price

$1,599

Model

SD 301

L/M

CFM

10.6

HP

1/3

Price

$1,899

Model

SD 451

L/M

CFM

14.6

HP

1/3

Price

$1,999

Model

SD 90

L/M

90

CFM

3.2

HP

Price

$1,195

Model

SD 200

L/M

190

CFM

7.0

HP

Price

$1,595

Model

SD 300

L/M

310

CFM

11.0

HP

Price

$1,895

Model

SD 450

L/M

CFM

16.0

HP

Price

$1,995

Model

SD 700

L/M

CFM

24.0

HP

Price

$2,795

Model

SD 1400

L/M

CFM

43.0

HP

Price

$3,795

Model

SD 2500

L/M

CFM

85.0

HP

Price

$6,400

Model

DS 102

L/M

CFM

4

HP

.55 KW

Price

$1,950

Model

DS 202

L/M

CFM

5.8

HP

.55 KW

Price

$2,100

Model

DS 302

L/M

CFM

10.0

HP

.55 KW

Price

$2,300

Model

DS 402

L/M

CFM

14.5

HP

.90 KW

Price

$2,785

Model

DS 602

L/M

CFM

21.4

HP

.90 KW

Price

$3,345

Model

HS 602

L/M

CFM

HP

Price

Call for pricing
Model
L/M
CFM
HP
Price

Model

1399

L/M

35

CFM

1.2

HP

1/3

Price

$1,595

Model

1400

L/M

25

CFM

0.9

HP

1/3

Price

$1,635

Model

1400n

L/M

25

CFM

0.9

HP

1/3

Price

$1,995

Model

1405

L/M

60

CFM

2.1

HP

1/2

Price

$1,845

Model

1402

L/M

160

CFM

5.6

HP

1/2

Price

$2,395

Model

1376

L/M

300

CFM

10.6

HP

1

Price

$2,995

Model

1397

L/M

500

CFM

17.7

HP

1

Price

$3,450

Model

1374

L/M

650

CFM

23

HP

1 1/2

Price

$3,550

Model

1375

L/M

1000

CFM

35.4

HP

2

Price

$4,950

Model

1398

L/M

1500

CFM

53.1

HP

3

Price

$5,275

Model

1395

L/M

200

CFM

71

HP

5

Price

$5,995

Model

1396

L/M

2800

CFM

99.1

HP

7 1/2

Price

$7,795
Contact the Experts for Pump Repair Details